"Christi has played a vital role in my publishing journey. From editing my proposal to guiding me throughout the publishing process, Christi has been a wealth of knowledge. Her grammar skills and ability to edit and improve any manuscript are the best I have ever encountered. Christi takes her work very seriously.When you send a document to Christi, you can be certain you have placed it in the best possible hands. Christi replies promptly to correspondences and meets the deadlines she puts in place. I knew with certainty that I could count on Christi every step of the way–which is a blessing when navigating the challenge world of publishing.
"What I love most about working with Christi is her warmth and the care she takes with her clients. Christi truly wants her clients to succeed. She encouraged me time and again throughout the publishing process. The day I submitted my book proposal was a joyous day for me and Christi shared in that joy. I submitted it with the highest confidence knowing my manuscript had been blessed by Christi's remarkable touch."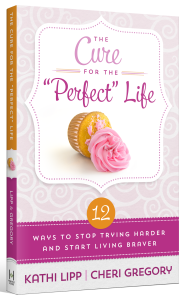 "Christi is an angel sent straight from heaven. With her as a partner, I loved the book proposal process (which I had expected to loathe.) It was such a relief for an Abstract-Global person like myself to pull a proposal together as best I could, send it to Christi, and receive detailed feedback. She made so many valuable observations and suggestions that I would never have thought of on my own.
"The first project Christi worked with me on was declared a 'well done' and 'terrific proposal' by a well-respected agent. The first manuscript she assisted me with received initial praise as "well-written, well-organized, and engaging" by the publisher, and line editing went quickly 'because the manuscript was in such good shape.' All of this praise was music to my ears. As a newbie in the publishing industry, I wanted my writing to make good first impressions; thanks to Christi, it did.
"Christi's attention to detail is astonishing. But she's also incredibly flexible and supportive along the journey. Christi is far more than 'just' a expert freelance editor; she's an amazing encourager and skilled writing coach!"
"Writing is among the most formal and permanent forms of communication. The written word shapes the future and records the past. Even the most skilled writers need help crafting paragraphs and pages. Christi is a thoughtful coach, encouraging you to find the right words, in the right tone, with the best grammar. Few master the skill of writing. Fewer master the skill of helping others write. With Christi you will not only find a competent editor but also someone who loves words–your words. We use her services for Rainer Publishing books. They are better books because of her work."
Author of Fire-Breathing Woman (coming soon)
"It's rare when you find someone who gives their whole heart over to your work. It's rare when they view it as highly as their own. It is rare when they emotionally support you along the way. It is rare when they serve, not only as an wordsmith, but even more as a mentor. Christi McGuire is a rarity in the editing field. She has not only delivered stellar feedback, changes and enhancements time and time again, but she has extended herself much further than written words on paper. She simply has gone above and beyond. I cannot recommend her highly enough. She has brought me the distance and has held my hand all the way. Looking back, it seems like such a long road, but with her, she has actually helped me to enjoy the ride." 
"I had initially reached out to Christi for assistance in editing my allegory but was so impressed by her thoroughness and professionalism, that I took next steps and hired her as a facilitator for a book discussion group to test the manuscript. This meeting brought amazing results, providing insight not only on content but market as well. I would highly recommend Christi for your copywriting and editing needs. As my career in writing proceeds, I will continue to utilize her services to prove the most professional and dynamic work."
Carol Tomlinson
VBS Content Editor, LifeWay Christian Resources
"Christi is a true professional in every sense of the word. Her passion and commitment to excellence shows through in every endeavor she undertakes. Christi has a strong understanding of both the editorial and writing skills required to complete assignments, making her a valuable asset to the publishing community."
Carrie Leitzman
Parent's Morning Out Director
"Christi has truly been given the gift of words. She has recently developed an entire curriculum for our preschoolers based on the Fruit of the Spirit, teaching them at their level. Christi has also coordinated an entire summer camp program for preschoolers. Our little ones will learn with every educational style, thanks to Christi's creative and uniquely-designed curriculum. Christi's love of Jesus shows in all she does!"
Photographer & Designer
"As a photographer trying my hand at writing a children's book for the first time, Christ has been an incredible resource to me. Her experience as a published author and editor gives her a unique, firsthand insight into the world of publishing. I attended a writing workshop where she shared her wealth of knowledge and gave a wonderful overview of the pitch process. I refer to my notes from her presentation regularly, and the suggestions she made have proved invaluable to my writing process. I am grateful to have made such a wonderful new friend as well as an encourager to my writing career."